About Us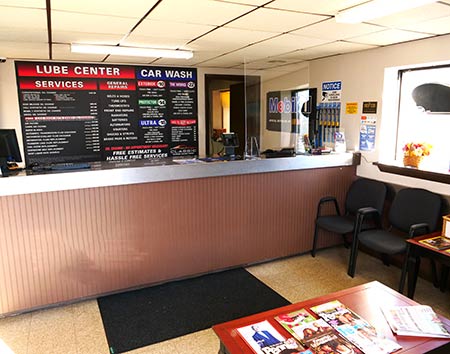 For twenty-plus years, I've built a career on a foundation of customer service, trust and professionalism. I've owned and managed several automobile care businesses in New England, holding each to the same, exacting standards.
Robert Nash, Owner
I purchased the Classic Car Wash and Fast Lube in 2010, with one goal in mind:
Provide the best care for cars and earn our customers' trust and loyalty, by creating a comfortable, no hassle, no pressure environment.
I ensure that every member of my staff believes customer service comes first and loves cars as much as I do. I'm a hands-on leader and love being involved in the daily operation of my company.

I'm proud to say that everyone on my knowledgeable team cares as much about your comfort as your automobile investment. That's why you'll never hear us dazzle you or pressure you to purchase additional services, or take your concerns less than seriously! If you ever have a different experience, I want to know about it.

Yes, we provide a number of preventative maintenance services, and are happy to review your maintenance schedule with you. We can definitely help extend the life, value and maintain the factory warranty of your car, so if you need help, have questions or want to know more, please ask!

We can complete a quick, no hassle oil change for most vehicles in 20 minutes, with no appointment necessary. A conventional oil change receives a FREE $10 Exterior Wash and synthetic oil changes receive a FREE $16 Ultra Wash, so you'll know your car is performing well and looks great!

The next time you need a quick oil change, some preventative maintenance, or want your car to sparkle and shine, stop by and visit our friendly, professional staff. We will be certain you roll out with a smile!


Thank you for visiting our website!​