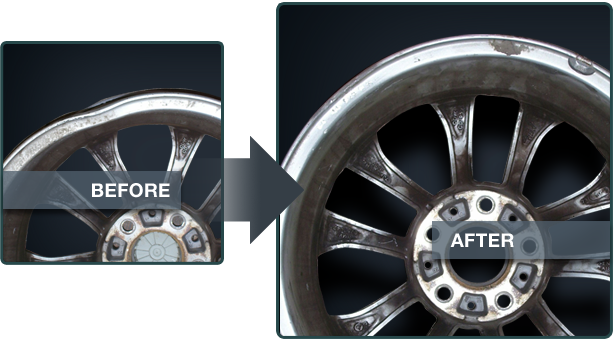 Rim Straightening

Our technicians can straighten virtually any bent car or truck rim. Whether it's a 15″ OEM or 24″ custom rim – no wheel repair job is too small or too large. We repair steel, chrome, and aluminum rims.

Kwicksilver uses state-of-the-art straightening devices to achieve the most accurate repair possible. Each rim is first inspected with a highly sensitive dial indicator, which carefully measures the wheel to determine the exact location and severity of the bend. The bent alloy wheel is then repaired and brought back to original manufacturers' specifications via our specialized techniques and machinery.
Cosmetic Repair & Polishing
We offer Wheel Protection Packages that cover all cosmetic scrapes, dings and gouges. Choose from 3, 4, or 5 year programs. All four wheels are covered and these programs allow for unlimited repairs.

Keep your wheels looking new for the life of the car. Avoid expensive wheel repair costs when you return your leased vehicle back to the dealer.

All aluminum and machined wheels can be covered. Chrome rims are specifically excluded. Your vehicle can be new or used as long as the wheels are in like-new condition upon signing.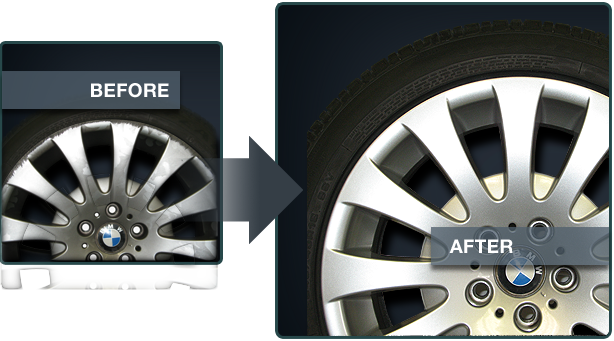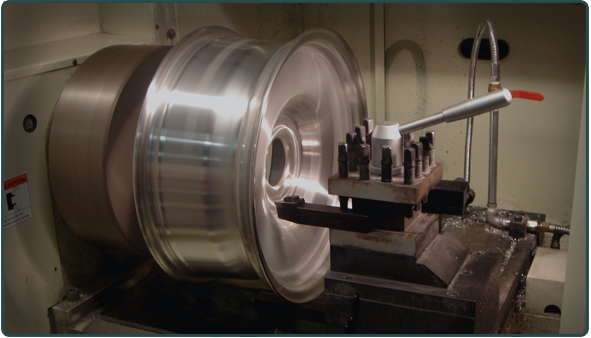 CNC Machining

Our fixed shop is set up for CNC machining on a state-of-the-art CNC wheel lathe. This device is completely computerized and cuts a fine layer of aluminum from the entire face of the rim with exacting precision, producing a perfect finish equal to or better than original factory finishes.

Original equipment manufacturers are increasingly putting machined rims on their new vehicles. A machined faced wheel has a bright finish much like polished aluminum. However, upon closer inspection, machined rims have tiny circular machine lines cut into the aluminum. The only way to properly repair a machined wheel is with a CNC lathe. Some wheel repair providers offer a cheap coverup technique when it comes to machined wheels. That is never done at Kwicksilver.
Powder Coating
We offer powder coating at most locations. It is the new alternative to automotive liquid paints. Most new cars now have powder coated rims. The powder comes in a wide range of colors and finishes and is extremely durable and long-lasting.

The powder material is applied with an electrostatic gun. The gun imparts a positive electric charge on the powder, which is then sprayed towards the grounded object (wheel) by compressed air and then accelerated toward the object by a powerful electrostatic charge. The process creates an incredibly smooth finish that will last for many years.